TOGETHER AGAINST DOPING
Online training
On this page, we've put together helpful info on how to use the new online training from COMMON AGAINST DOPING in chunkx. In the COMMON AGAINST DOPING Academy, you can provide your association with proof of your doping prevention work. Our tip: It's better to use the app every now and then for a few minutes instead of achieving the learning goal in one fell swoop.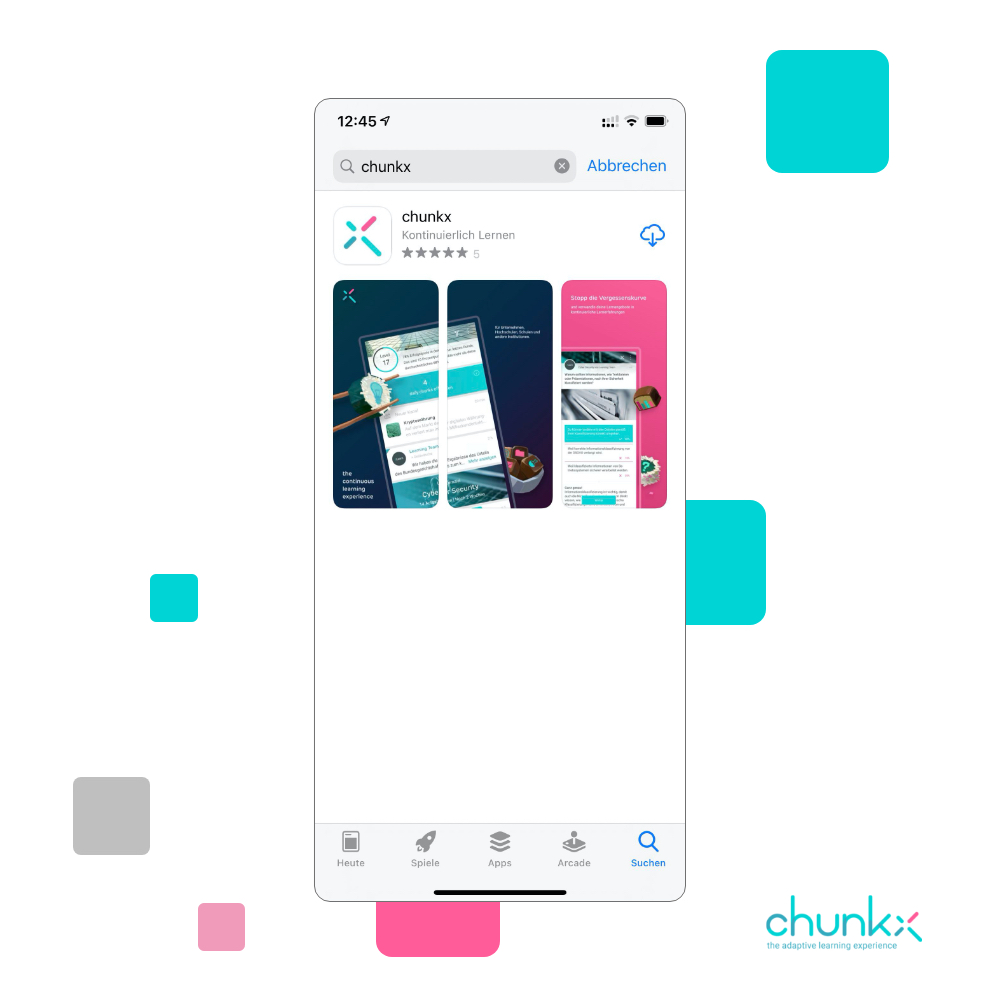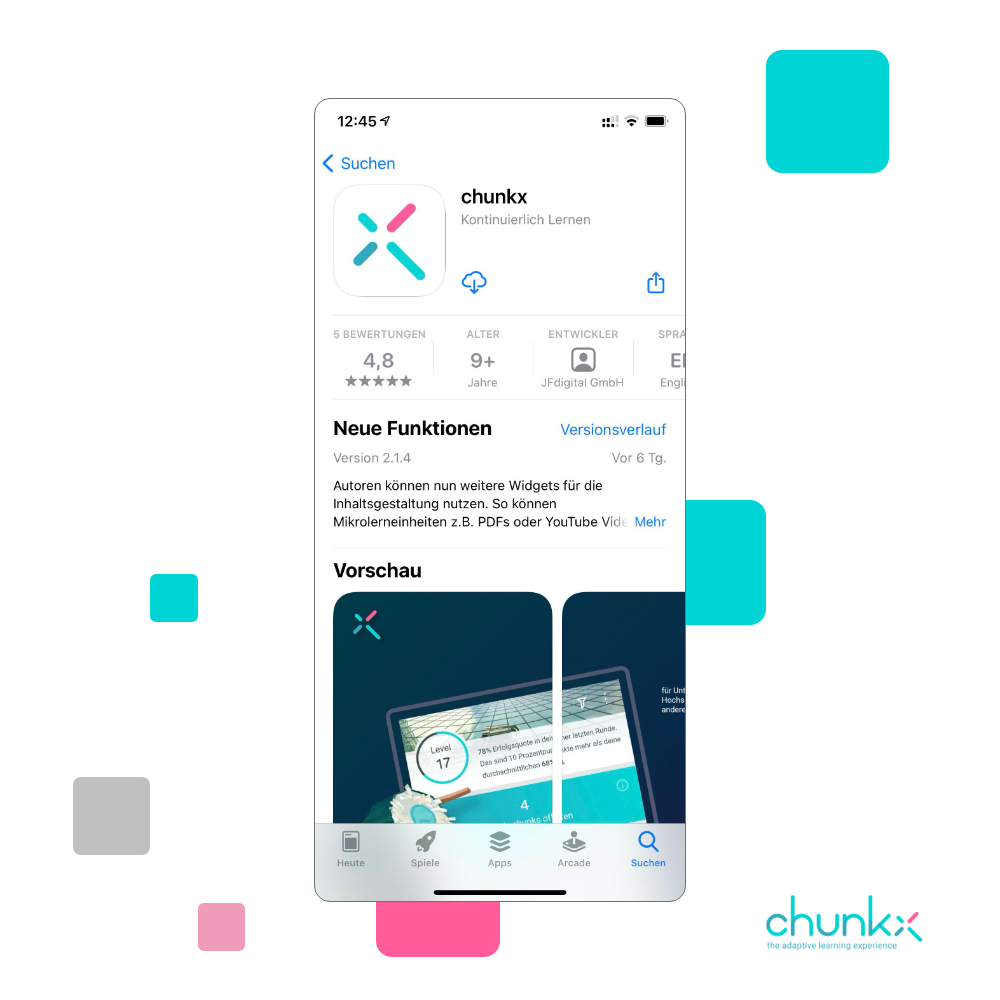 Install chunkx on smartphone
You can find and install chunkx in the iOS App Store or Google Play on your Android smartphone or tablet.
Then you can register in a few seconds with your email and a password of your choice.
TOGETHER AGAINST DOPING Academy
In the "Channels" section of the app, you will find our COMMON AGAINST DOPING Academy. You can also use this link on your smartphone or tablet to go there directly.
Of course, you can also search for us through the search and you will find both our Academy and our offers in it.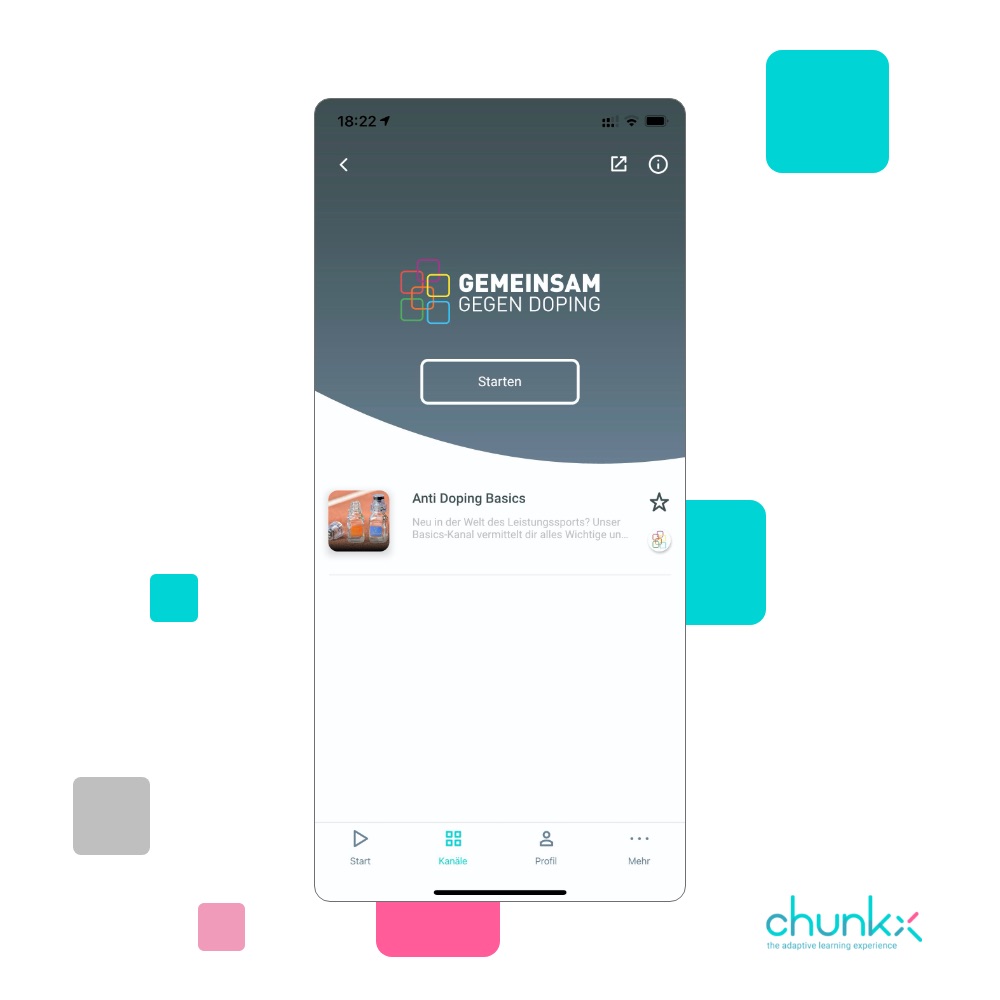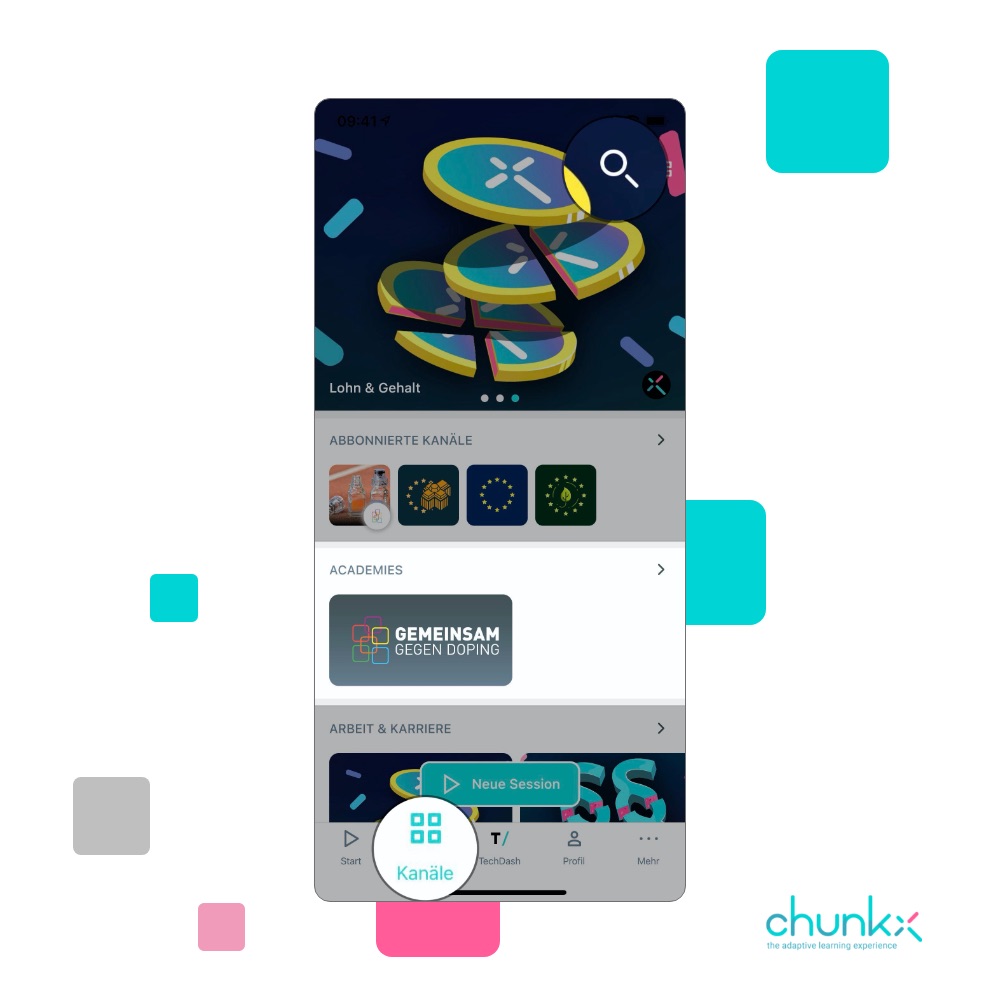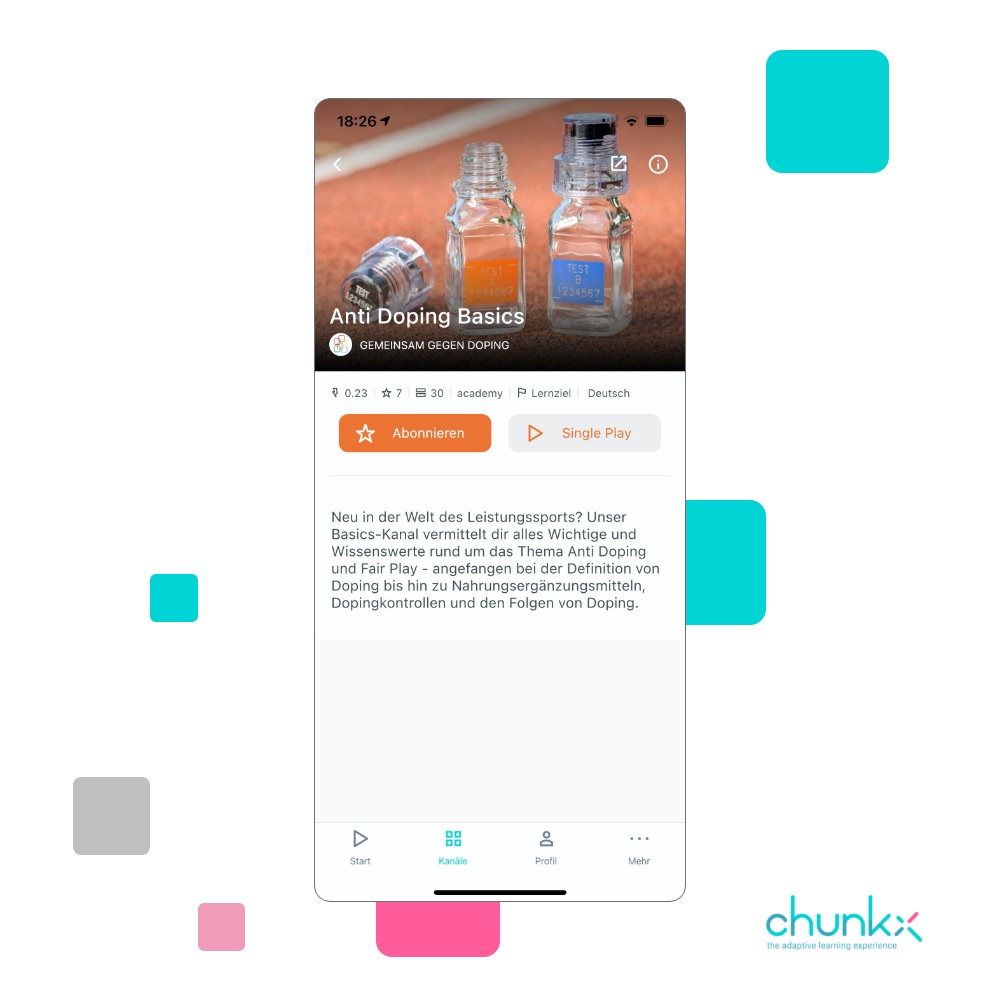 Learning with our channels
Most athletes as well as coaches, trainers, parents and other interested persons will use our Anti Doping Basics channel. The "Start Session" button can be used to open the content: Either only the content from our channel or connected with content from other subscribed topics.
Tips for your first steps in chunkx
All beginnings are difficult – no, don't worry. But since you can connect many learning topics for you in chunkx, a few well-intentioned tips for the first steps are not so wrong. You can find out more here.
Do you have any questions?